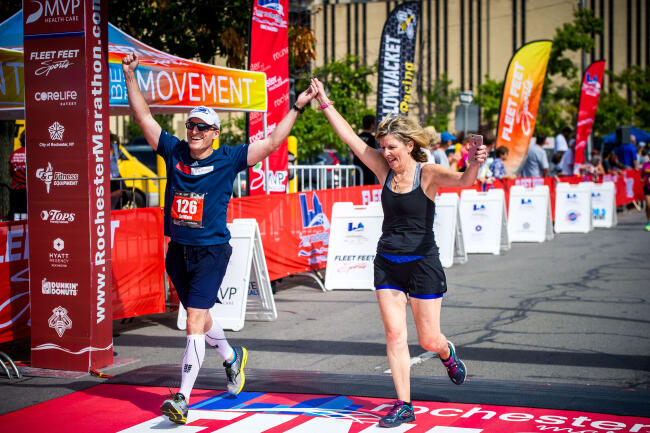 Official Training Programs Of The
Rochester Marathon
No matter where you're starting from, or which finish line you have your sights set on, the experts from Fleet Feet Rochester will help you achieve your goal!
Their Half & Full Marathon Training Program was created to get the best version of you across the finish line. It's a 14-week training program built to help you develop speed, endurance and strength to get you ready to tackle your first or fastest marathon. With 15 different pace groups and 4 different training options, there is a program suited for everyone.
Training includes course previews of the course and a VIP Race day! VIP Race day includes separate area at the starting line for bag drop, water, VIP bathrooms that are only for YOU!, post race VIP area with food, massage, recovery tools, and drinks.
Click here for more information and to sign-up!