Kids 1/2 Mile
Kid's 1/2 Mile


10:30am Sunday, September 24th
Start line: Corner of Furnace & Browns Race by the Pont de Rennes Bridge/High Falls

There is a Virtual Kids 1/2 Mile available.
These events are for children ages 4-12 only.

Packet Pick-up, Friday & Saturday, September 22nd & 23rd:
Kids will pick-up their race bib, pins, & shirt (if one was ordered) at the event expo & Packet Pick-up.

The Kid's 1/2 Mile:
Kids will run their final 1/2 mile in the Kid's race on Sunday, September 24th at 10:30am. This is a point to point race, Walking to the start line will be required. We will have escorts available at select times to help walk the participant to the start. The Start is at the corner of Furnace & Browns Race by High Falls/Pont de Renne Bridge. The walk is less than a 1/2 mile from finish. Give yourself 15-20 minutes to get to the start line.
Once they cross the official Rochester 1/2 Marathon | 5K & Kids 1/2 Mile finish line, they'll receive their official finisher's medal!
Kids 1/2 Mile Race Day COURSE MAP
We will be offering Kids Race Escorts that will be holding a sign that says "Kids Race Escort" and walk them to the Kids Start at the following times:
10AM, 10:03AM, 10:06AM, 10:09AM, 10:12AM, 10:15AM, 10:18AM, 10:20AM
It is HIGHLY ADVISED to NOT WAIT until after 10:15AM to get to the kids start, so please meet with an escort between 10-10:15AM to guarantee getting to the start line. We start promptly at 10:30AM.

Kids must have their race bib visible on the front of their body

The escorts will be meeting/starting from the Morrie Silver Statue in front of Innovative Field. Look for their sign and they leave exactly on time.
Parents - we advise not running with the kids during the race as we have other athletes still finishing the half marathon. You can certainly walk with them to the start line. For safety, we need to make sure all athletes have right of way on the course over any non participants. We will have Kids Escorts running within the course along side them helping them along the way. Plus this way you can run along the side and see them past the finish chute when they exit.
Registration Details
Special Tees for $10 extra - 1/2 mile tee offer ends 9/12
Important Dates/Times
Fleet Feet Health & Wellness Expo (Race Packet PickUp) | Fleet Feet @ The Armory | Fri, September 22nd 12pm-6pm & Sat, September 23rd, 10am-4pm
Race Day | Innovative Field | Sunday, September 24th at 10:30am. Official Race Start Line is at Corner of Furnace and Browns Race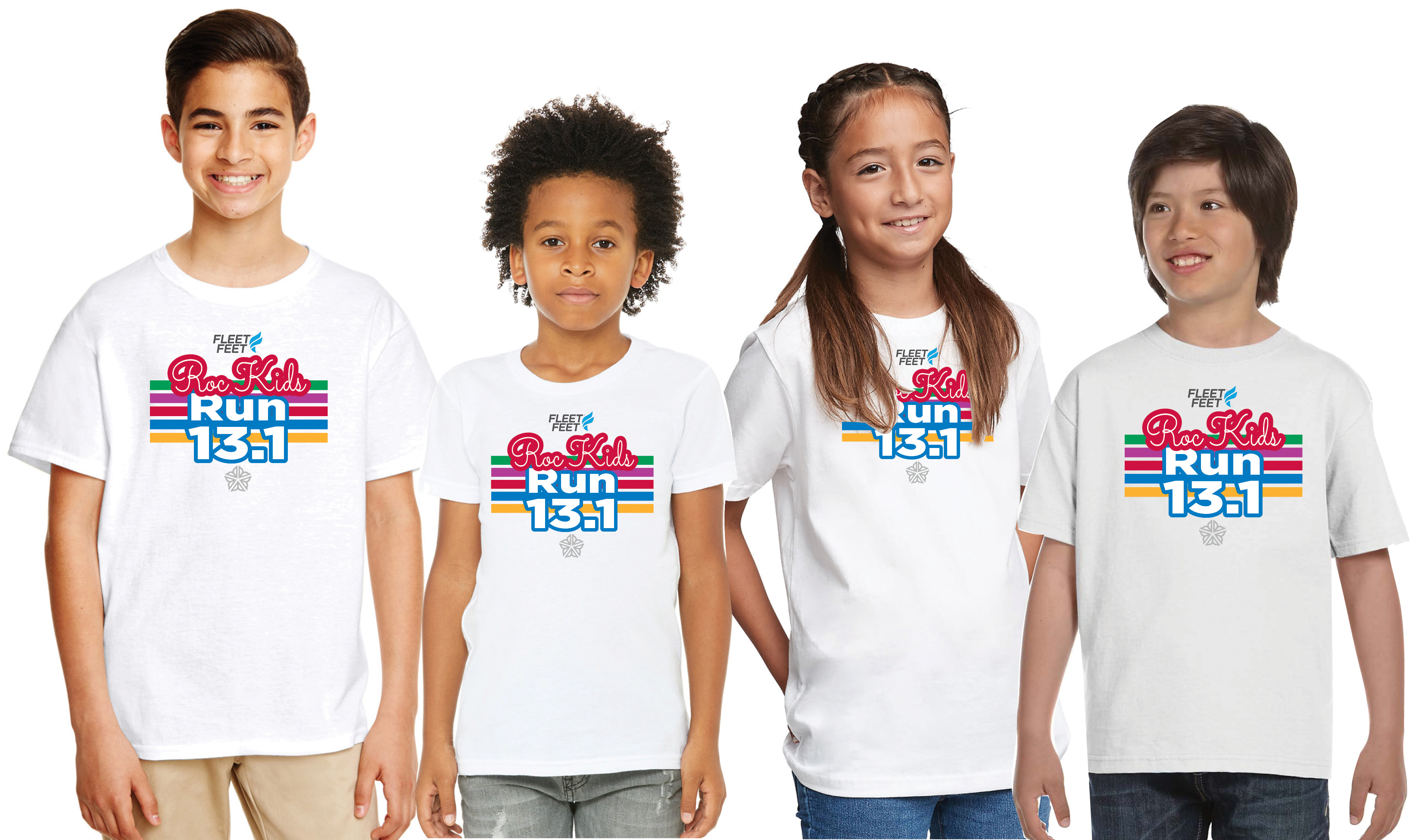 Course
To view the final 1/2 mile for the Kids Marathon - Click Here